Restores, Stimulates and Boosts Radiance.
Instant Revitalizing Mask
Watch the video
The Instant Revitalizing Mask is the ideal coach for the skin: it delivers the nutrients necessary for hydration and regeneration while teaching it to breathe, stock up on energy and optimize its oxygen resources in rarefied conditions.
"The Radiance Master according to Mamie McDonald!"
- Glamour
Optimize oxygen resources for a lasting youthful glow
Stimulates energy production
Controls oxidation reactions
Smoother skin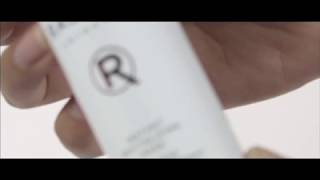 Watch the video
Apply twice a week on cleansed dry skin. Let mask activate and dissolve after several minutes, rinse face and follow with Peptide Infused Antioxidant Serum and Anti-Aging Restorative Moisture.
REMEMBER- Shake to Activate the oxygen bubbles to carry these anti aging nutrients to energize your skin.Then pump to release the Radical goodness and enjoy !
"I absolutely love this Revitalizing Mask! The tingles and scent are both great, and I love the way it makes my skin look and feel! A wonderful product…" Kisa Johnson